How to Package a File in Adobe InDesign
With your file open, go to:
File, then Package.
Check the Fonts, Links and Images tabs to ensure that no Fonts or Images are missing.
Check the Colors and Inks tab to ensure you used your intended color format.
Select Package.
Bypass the Printing Instruction dialog box. Email instructions or add them to the Additional Details section when you send your file.
Name your folder and make these selections: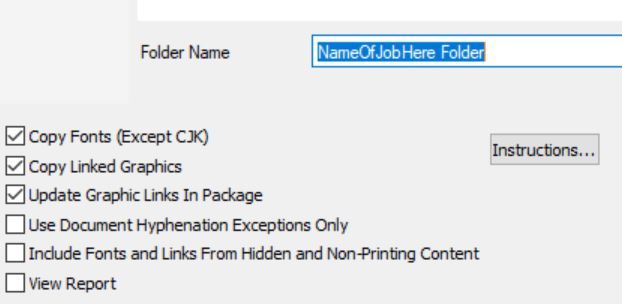 Save
Click OK if there is a Font Warning.
Find the folder on your computer and zip it. On a PC, this can be found by right-clicking and selecting Send to – Compressed (zipped) folder which will make a zipped folder in the same location.
This zipped folder with all of its elements is what to send to Copy Express.